Liên Đoàn Chi Lăng (LDCL) is a chartered, multi-level scouting organization established in Santa Ana, California in 1979. We are registered with the Boy Scouts of America (BSA) as BSA Pack 1279, BSA Troop 1279, BSA Crew 1279. We are also registered with Girl Scouts of the United States of America (GSUSA) as GSUSA Pack 1279.
We utilize the scouting principles and advancement programs set forth by both the BSA and GSUSA as well as the Vietnamese Scout programs. Our mission is to prepare our youths for the future while retaining their cultural heritage by promoting outdoor activities, character development, citizenship training, personal fitness and Vietnamese cultural learning.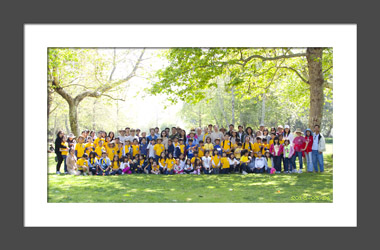 MEETING
Liên Đoàn Chi Lăng meets on three Sundays every month (with the exception of major holidays).
Time: 9 AM - 12 PM
Main Location: WINDSOR PARK (link to map)
Santa Ana, CA 92704
HISTORY
On February 22, 1979, a band of young scouts fresh from Vietnam as refugees formed the second Vietnamese American scouting troop in the United States, Explorer Post 279. They were Phu Van Nguyen, Quynh Tuan Cung, Nga Dinh Pham, Ly Minh Le and Tam Huu Do and they're still active in scouting today. They named the troop, Chi Lang after the 15th century battle where the Vietnamese rose up to repulse the Chinese from Vietnam to regain their independence.
Chi Lang grew into a multi-level scouting troop and included girl scouts from Girl Scouts of the United States of America (GSUSA), which was registered as Troop 1279. In 1996, Chi Lang Group expanded to include Pack 279 offering the Wolfs, Bears, and Webelos Programs to younger boys in Cub Scouts as well as Daisies, Brownies and Juniors programs to young girls in girl scouts.
Through the years, Chi Lang Group has faced numerous challenges but determined to march on with a firm belief in scouting principles and a strong conviction in fostering dedication and integrity in leaders at every level. Over the years, Chi Lang Group has produced 56 Eagle Scouts, and 27 Gold Award recipients, and introduced approximately 2,800 youths to scouting. Currently, Chi Lang Group has close to 260 scouts, including 160 boys and 100 girls plus 30 trained scout leaders. The Group 279 prides itself with high level of parent support in almost all scouting activities.
This year, Chi Lang Group is proud to celebrate its 40th Anniversary in February 2019. Being one of the oldest Vietnamese-American scouting units in the United States, Chi Lang Group has thousands of scout alumni and numerous scout leaders in other Vietnamese units in Orange County.
Want to join LDCL? Info on how to join is on FAQ & Contact page